The next-generation dashboard
for the coffee industry
Fabscale reduces data management complexity by merging and analysing data and presenting simple and actionable management tools for your roaster and your plant.
What others say
about us
Probat and Cropster joint their unmatchable industry know-how in order to enable fabscale to become the leading tool to understand, optimize and control the data of entire roasting plants.
Fabscale is an amazing opportunity for all of our customers to get the best out of their plants, to increase their productivity and to keep their quality consistent.
Fabscale brings the advantages of the cloud to industrial coffee plants and provides accurate real time information from the plant floor to decision makers at every level.
Fabscale helps you
create amazing coffee
The future of industrial coffee production is smart and therefore it's time to take advantage of the massive amount of data that is continuously produced, but not exploited.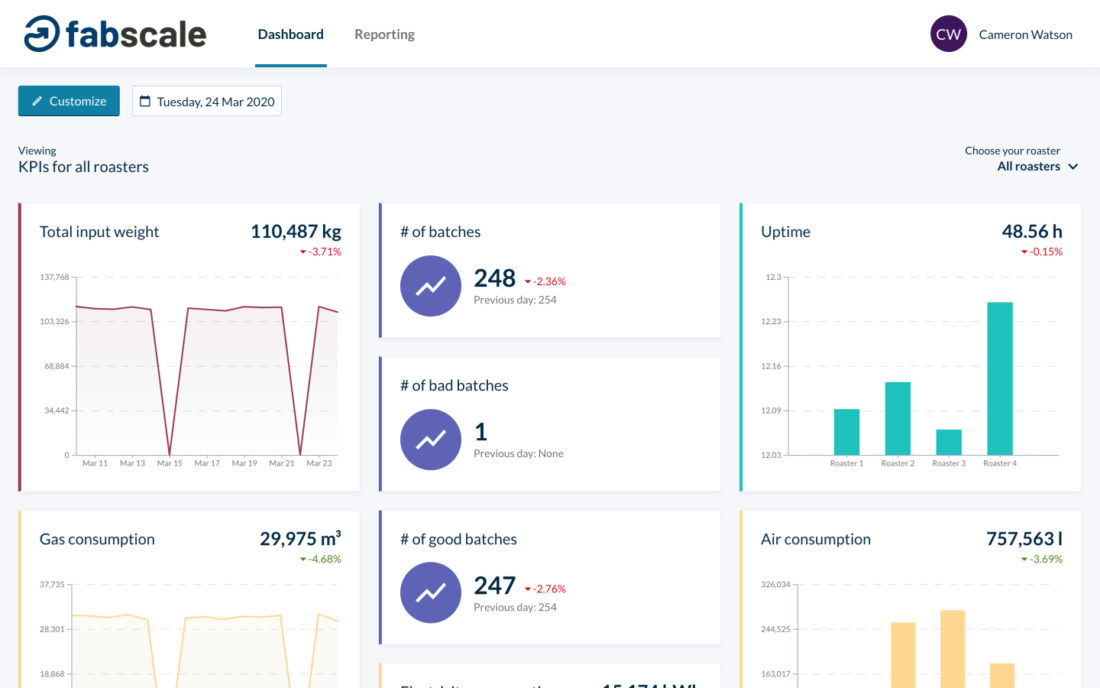 All your roasting data in one place

Fully personalized dashboard

In-depth reporting functionality